Best of Spain
Booking Dates
07/02/2023 through 12/04/2024
Travel Dates
07/02/2023 through 12/07/2024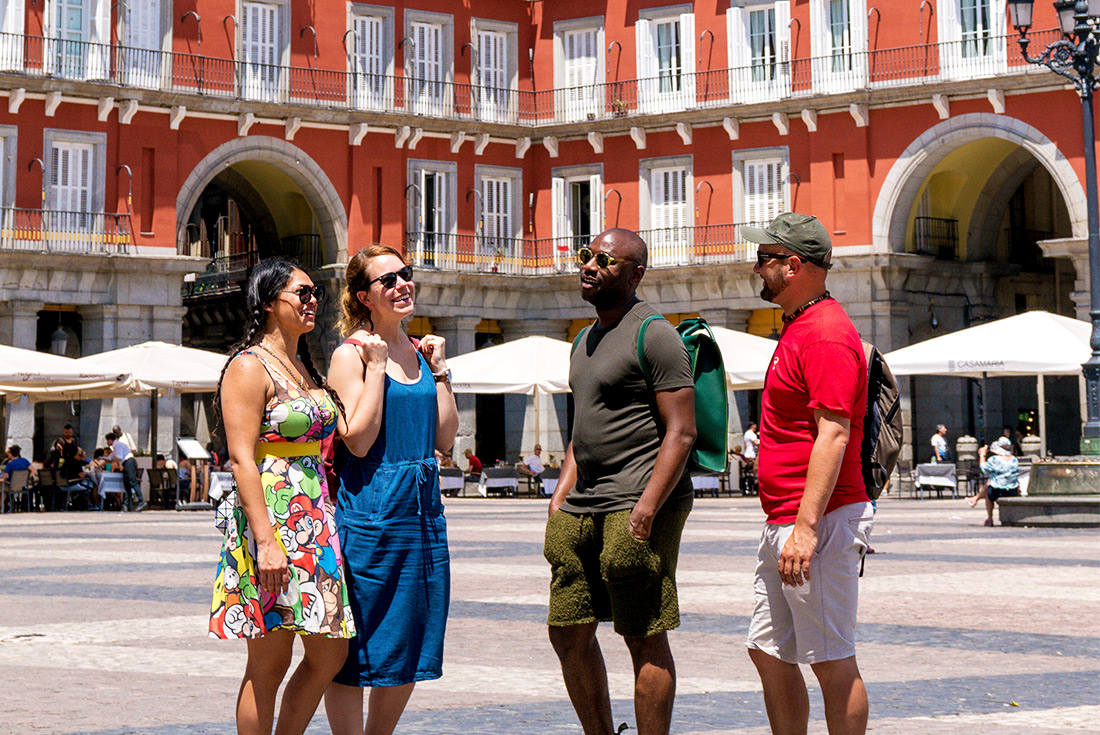 Best of Spain

Kick off this colourful Best of Spain tour in Madrid and let your imagination unfold on a journey through the beautiful Andalucian region. Visit the cities that reflect Spain's diverse history and culture. Experience a fiery flamenco performance in Seville and explore the mysterious maze of alleyways of the old Arab quarter in Albayzin. Follow your tastebuds to a tapas bar and wander among Gaudi's handiwork in Barcelona – this Spanish adventure is as colourful and diverse as the land itself.

Activities
Granada – Guided Visit to Alhambra Palace & Gardens
Ronda – Los Molinos (Windmill Valley) Hike
Seville – Evening Flamenco Performance
Cordoba – Mezquita (Mosque-Cathedral) Visit
Valencia – City Cycling Tour
Valencia – Picnic
Barcelona – Leader-led orientation walk
Barcelona – La Sagrada Familia Cathedral visit
Highlights
Experience the fiery passion and rhythm of a traditional flamenco dance performance in Seville.
It's a pretty special thing to chill out on a beach in Andalucian Spain, knowing North Africa is just across the water. Explore the scenic Costa de la Luz, and kick back with some tapas and sangria in Tarifa.
The town of Ronda is split in two by a deep rocky chasm. Follow in the path of the Romans, as you cross from one side to the other along an ancient bridge.
Discover Cordoba's great mosque, the Mezquita, one of the most accomplished examples of Moorish architecture in the world. The lavish gardens and opulent rooms of Granada's spectacular Alhambra Palace aren't bad either.
Witness a spectacular Spanish sunset on a beach in Valencia, while feasting on a bowl of the world's best paella.
The cosmopolitan city of Barcelona pulses with culture, art and an outstanding drinking and dining scene. Discover the eccentric modernist architecture of Antonio Gaudi, who made Barcelona his artistic playground. The unfinished masterpiece of La Sagrada Familia is particularly mind-blowing.
| Day | Description | View All |
| --- | --- | --- |
| Day 1 | Madrid | Details |
| Day 2 | Granada | Details |
| Day 3 | Granada | Details |
| Day 4 | Ronda | Details |
| Day 5 | Ronda | Details |
| Day 6 | Costa de la Luz / Tarifa | Details |
| Day 7 | Costa de la Luz / Tarifa | Details |
| Day 8 | Seville | Details |
| Day 9 | Seville | Details |
| Day 10 | Cordoba | Details |
| Day 11 | Valencia | Details |
| Day 12 | Valencia | Details |
| Day 13 | Barcelona | Details |
| Day 14 | Barcelona | Details |
| Day 15 | Barcelona | Details |