The poor waiter looks terrified as our group of 10 descends on what our tour leader assures us is a restaurant. The shabby building looks more like a motor mechanic's workshop – a suspicion that's reinforced when we have to carry in spare chairs and tables to make a place to dine. Still, a menu appears that we take turns reading, and we thirstily order drinks. A long time passes before they arrive, then the waiter shyly asks if we're likely to want more wine because if we are, he'll have to go and buy some. We give a huge cheer when he finally reappears with another bottle. That meal in Nebaj, a poor town in Guatemala's Cuchumatanes mountains, wasn't the best part of the holiday, but it was certainly the funniest.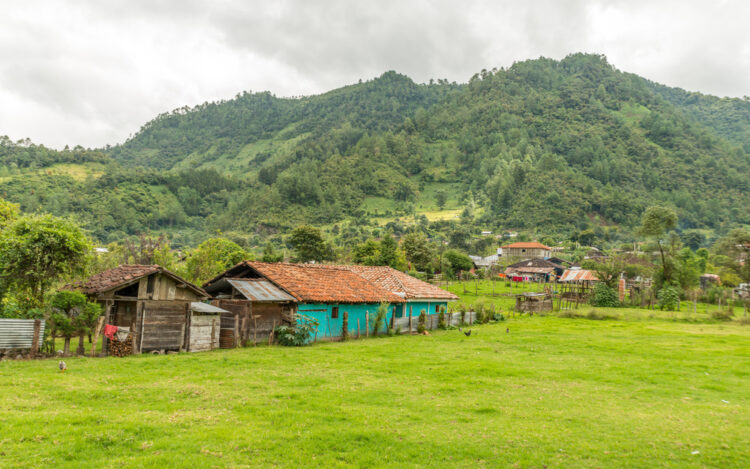 To be fair, Nebaj isn't usually on the tourist trail, but the tour I took with Wild Frontiers covers this region of the central highlands to explain the brutal impact of Guatemala's 36-year civil war. The remote villages here are home to the Maya people, which the right-wing dictatorship murdered in their thousands. There are stories of tragedy and bravery, shrines and murals devoted to the victims, and even the weather felt different, with cold, misty days that matched the somber history.
In history, the Mayas were spectacularly successful, and Guatemala is rich with archaeological sites that demonstrate their skills in building, carving, astronomy, and math.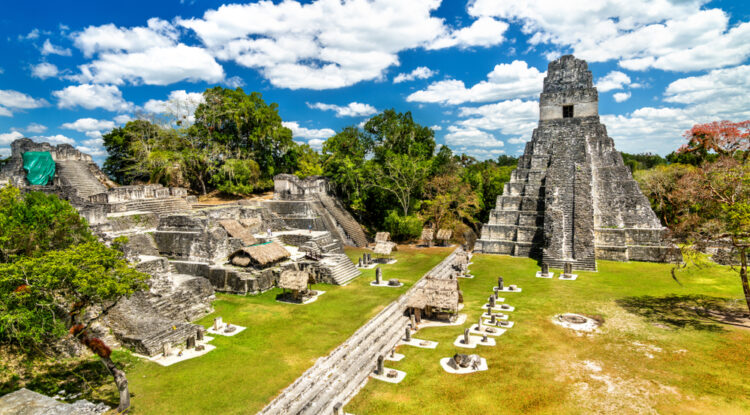 The largest site is Tikal, where numerous pyramid-shaped temples and palaces have been unearthed in the rainforest centuries after they were abandoned. Laser technology suggests that up to 3,000 more structures still lie beneath the foliage, and this blend of excavated ruins amid intriguing mounds still covered by earth is magical. Our tour guide Alejandro Gillot is an archaeologist, and his inside knowledge helped us picture the city in its heyday.
Tikal dates back to 600 BC, but its golden era was A.D. 250 to 900 when most of its finest buildings were designed, and the population probably topped 90,000 people. A wooden staircase lets you climb Temple IV, a 65m high pyramid built in A.D. 741. At its peak high above the trees, you look out over a rainforest that stretches away to a lake in the distance.
Since relatively few tourists visit Guatemala, you might have an archaeological site almost to yourself. That's such a pleasure in comparison to overcrowded yet far more modern sites like the Inca's Machu Picchu.
To reach one remote site, we first stayed overnight at a small lodge on Petexbatún Lagoon in the rainforest, where the ghoulish cries of howler monkeys spook even the squawking parrots and chirping insects into silence. In the morning, we caught a speedboat to Aguateca, a UNESCO heritage site with the remains of a royal palace and temple pyramids dating from 600 to 830 AD. We followed a trail around the base of the 90-meter limestone cliff that the settlement was built on, with the clever idea that it would prevent enemy invasions. It worked for a while, but eventually, its enemies managed to overpower the warriors and ransack the city.
The scenery in Guatemala is spectacular, with dramatic mountains, enormous lakes surrounded by volcanoes, and Antigua, founded in 1543 by Spanish Conquistadors, and one of the most picturesque towns in Central America. But this is earthquake country, and Antigua's ancient, cobbled streets are dotted with endless churches and convents left in ruins by a series of seismic shakedowns. The cathedral in the central plaza is little but a gorgeous façade in front of an empty shell, with massive pillars lying in disarray where they fell in an earthquake of 1773.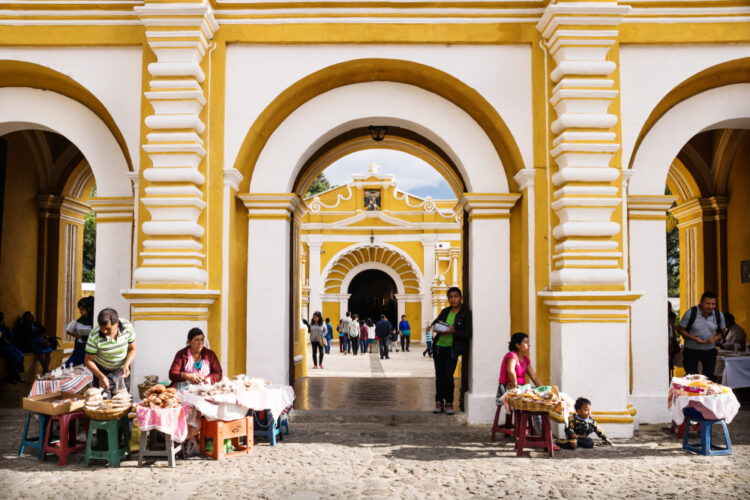 One church that survived the quakes is Iglesia Merced, a gaudy wedding-cake of a building with yellow walls dripping with white filigree. A short stroll away is the Arco de Santa Catalina, an arch built in 1694 that tantalizes today's travelers with promises of the perfect Instagram opportunity. From one side, you can photograph Iglesia Merced through the arch, and from the other, you can capture the perfectly conical peak of Agua volcano in the background. I focus instead on an atmospheric wine bar under the arch that serves a good choice by the glass, with the prices falling as you order more.
In the central plaza, men selling sombreros wear them stacked 20-high and women cajole you to buy the country's famous woven scarves and intricately embroidered blouses. I spent a few days exploring Antigua and constantly found surprises. I was puzzled that some of the old wooden doors had doorknockers far too high to reach until a guide on a walking-tours-for-tips explained that in the old days, visitors used to arrive on horseback.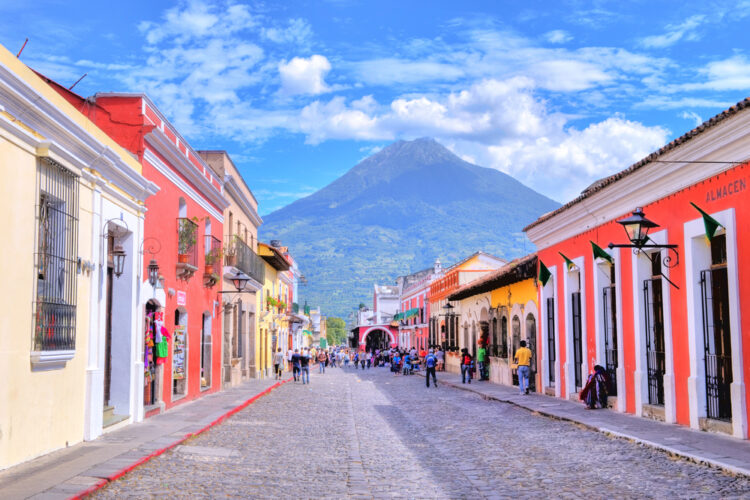 The town is surrounded the Agua, Fuego and Acatenango volcanos, and several times Fuego puffs out grey smoke, but nobody takes any notice except the tourists. There was no volcanic activity at all when we arrived at Lake Atitlan, a beautiful, serene place where several local villages have made competing efforts to attract tourists. Some have pottery factories or weaving centers to visit, another is painting every building in bright colors to make itself Instagramable.
While Guatemala isn't top of many people's To Do lists, this small country of 17 million people has plenty to offer. Coffee and chocolate are major resources here, with coffee farms to visit and chocolate-making sessions to attend. Nature lovers will adore Semuc Champey, a valley where a river disappears underground below a surface of natural limestone. The attraction here is swimming in a series of pools fed by streams from the rainforest, and some are surrounded by such slippery rocks that they make a natural slide into the water.
Water babies will also love the beaches, with coastlines on both the Pacific and Atlantic sides. Livingston on the east coast boasts an Afro-Caribbean vibe thanks to the historical influx of shipwrecked Nigerian slaves who arrived via the island of Saint Vincent. You can only reach Livingston by boat along the Rio Dulce, since there are no roads leading to the town. There are some cars in the town itself, but they all arrive on floating metal platforms that serve as ferries, and their mileage must negligible since there's nowhere much to go.
We spend a lovely day on a beach, a 45-minute boat ride up the coast, where the well-organized set-up includes tasty and well-priced food and drinks, a sea warm enough to swim in, and clean changing rooms. I swing in a hammock, sipping coconut milk from the shell, happy with my magical history tour.