If you don't know any better, Iceland may seem like little more than a layover on the way the mainland Europe. But the rewards are great for those who dare to venture beyond Reykjavik's Keflavik airport, even if only for a few hours. The small island nation's tourism industry is in high gear—ready for the onslaught of eco-tourists and adrenaline junkies who have already made landfall— but the Blue Lagoon, a geothermal spa just a short 20-minute trip from the airport, has it down to a science.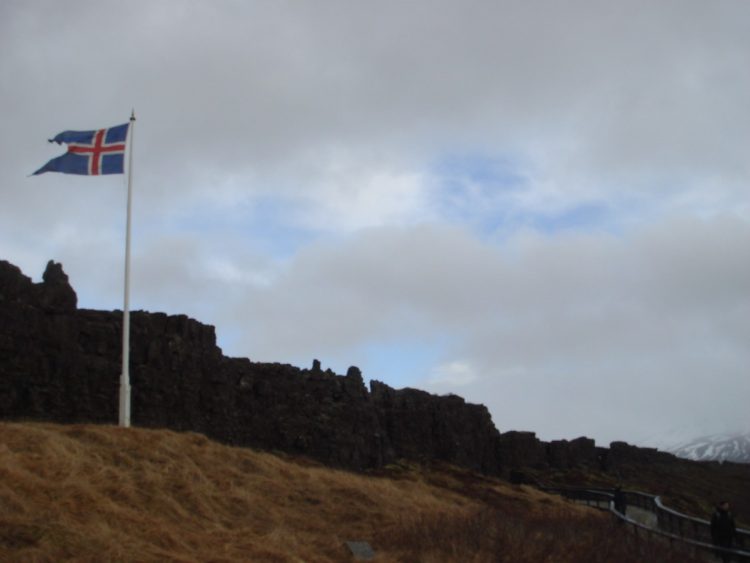 Billed as an "oasis of relaxation," the Blue Lagoon is the perfect start to any trip, whether you've already reached your final destination or are just killing time between flights. Unlike Iceland's renowned geysers, however, there's nothing truly "natural" about this modern-day wonder. The lagoon formed in 1976 thanks to a nearby geothermal plant. Locals began to bathe in the warm water and applied silica mud directly to their skin, which later proved an effective remedy for psoriasis.
The spa remains dedicated to healing and throughout the 1980s and 90s, the Blue Lagoon opened its baths to the public, built a clinic for psoriasis patients, and developed a line of luxurious skin care products (hint hint: these make great souvenirs). The Blue Lagoon has even opened its doors to photo shoots for newly married couples but most visitors come to the spa simply to relax.
In order to make take advantage of all that the Blue Lagoon has to offer, you'll want to book your visit as far in advance as possible. There are several packages available, ranging from the bare bones "Standard Entrance Ticket" which includes admission (and as much silica as you care to scrape out of the lagoon) to the slightly less Spartan "Comfort" which includes a towel, a drink from one of the lagoon's swim-up bars and algae mask. Tickets start at €40 and €55 respectively in the off-season but prices jump to €50 and €65 during the "summer" which runs from June through August. Prices are also affected by the time of day (yes, you must book for a specific slot) and how far in advance your purchase your entrance ticket.
For those looking to splurge, Premium and Luxury passes come with bathrobes, slippers, and sparkling wine at Lava, the spas on-site restaurant. There are also plenty of add-ons available, from personal massages (administered by wetsuit-wearing masseuses right in the lagoon) to spa products and entrance to an exclusive lounge.
Once you're in, you'll make your way to a locker room, where you can stow your valuables. (There is also an on-site luggage storage facility at the entrance to the Lagoon so you can stow your suitcases if you're coming directly from the airport). Community pools are a mainstay throughout Iceland and just about every neighborhood in Reykjavik boasts its own. As such, Icelanders are used to the "rules of the road" when it comes to all things aquatic but some forms of local spa etiquette may baffle foreigners. For example, patrons are expected to shower naked before entering the spa.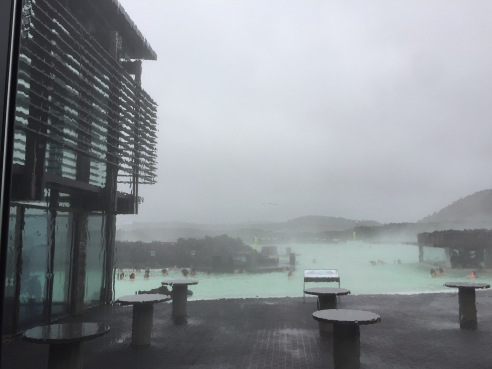 If you have long hair, you'll want to add a protective layer of conditioner (provided for free in the locker room showers) before entering the silica-rich waters and if you have an iPhone or tablet, be sure to purchase a waterproof case if you plan to take it into the waters with you. Enjoy a drink from the swim-up bar and be sure to explore the entire lagoon: there are saunas, bars, lounge chairs overlooking the lagoon, silica mud mask stations, and waterfalls that make for a great shoulder massage after a transatlantic flight.